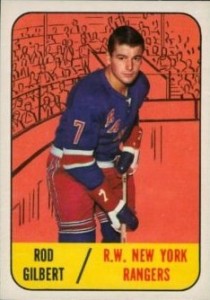 A new feature at Vintage Hockey Cards Report for 2015 is the 'Hockey History Crossword Puzzles' section. These are interactive puzzles where you can input your answers on-screen to show off your crossword ability and your superior hockey history knowledge!
Simply click on the links below and the puzzle for that theme will open in a separate window. Enjoy! We will be adding more puzzles all the time with a wide range of themes including leagues, teams, seasons, etc. We're also striving for a wide range of difficulty levels so that the puzzles appeal to all levels of hockey fans.
How to Play:
1. Click on a link below to open an interactive puzzle.
2. Click on an open square and the clue for that word will appear, along with a space for you to type in the word.
3. The answers are not case-sensitive and all letters will be converted to caps.
4. Once you've typed your word in, click the OK button and the squares on the puzzle will be populated.
5. To check if you're solving the puzzle correctly, click the 'Check Puzzle' button – anything in red needs to be changed.
6. The 'Solve' button is a cheat and will give the answer if you're stumped.